Agwool New Zealand was started in 2017 as the return farmers were receiving for wool was barely covering their shearing expenses. With wool being such an amazing natural sustainable commodity that is fire resistant, moisture absorbing, odour resistant and biodegradable, this seemed criminal. And so Ken Algie and Rick Cameron gathered a few courageous farmers who submitted wool into a pilot program to make a great quality product – the windproof lined jerseys. This fulfilment used 31 to 32 micron lambswool and the farmers received in excess of $25 a kilo for their wool. The farmers fund the program and own the wool throughout the whole process and receive a fair and decent return for their wool. It is totally transparent to any members who engage in processing their wool through us. The ethos of Agwool New Zealand is for fair trade throughout the process and so all businesses associated with the completion of the garment or item receives a fair return for their work carried out and consequently does their best work and takes price in the end result.
After this first successful program, Agwool New Zealand have continued to grow and are now accumulating more farmers contributing to the Agwool program and more wool products being made such as unlined jerseys, socks, beanies, carpets and underlay with many more items in the design pipeline. We can process into an end product any micron from 14.5 to the mid 40 microns.
Agwool New Zealand is fortunate to have 40 plus years of experience in wool manufacture design, sales and marketing across a wide range of wool products. We can get products made out of our member's wool and have the ability to sell products through our website and to other markets local and international. When combined with the knowledge our members all have in sheep breeding, producing the raw product to the specifications required is a very useful mix. All of the people in the Agwool chain contribute in a positive way towards its production and they all receive a fair price for doing so, there are no ticket clippers. This frees up a surprising amount of funds for redistribution.
The cost of entry into the wool program is a membership in Agmatch (annual price of $500 plus GST) where you can save serious money on your farm inputs. Agmatch is an online farming community that is made up of farmers, suppliers and retailers where members can buy, sell, compare, conduct conversations or ask questions to other members. It allows farmers of all sizes to work together in order to achieve better outcomes for themselves. Agwool New Zealand is a subsidiary of Agmatch which provides a transparent vehicle to process and market our farmer member's wool providing significant returns back to the farmers.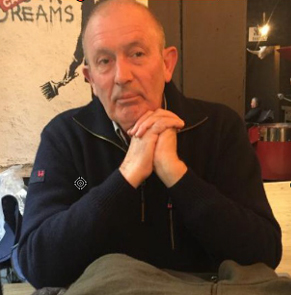 Ken Algie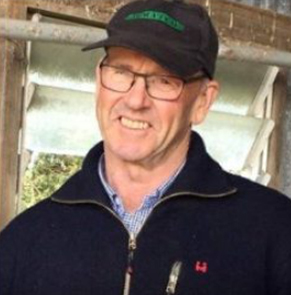 Rick Cameron